Wisconsin Garden – Sharing Goodies From Our Garden To Yours
Wisconsin Garden Promoting Healthier Self-Sufficient Home-Grown Organic Gardening Tips Tools & Techniques For Gardeners Around The World!

IMPORTANT UPDATE:
Due to CoVid 19, we've suspended all garden tours until further notice. We appreciate your patience as we all ride out this horrendous pandemic. Please follow CDC guidelines and hopefully we will see you in person very soon. Thank You!
ACCESS OUR LATEST GARDEN VIDEOS
Would You Like A Free Copy Of Our 23-Page Garden Directory, Listing Over 950 Garden Videos By Topic Of Interest A-Z?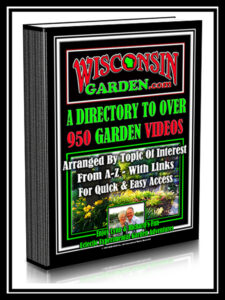 It's Filled With Lots Of Additional Ideas, Projects And Positive Inspiration. No Spam – No Hype – No Selling – Just Family-Friendly Garden Videos Of Us Working In Our Eclectic Experimental Gardens Here In Brookfield, Wisconsin.
CLICK HERE For Your Free Copy
Please add 'A-Z' in the email subject box. Thank You!
NOTE: All links will take you safely to our YouTube Channel, Video Blog, or Email link you've selected to open and view. Should you find a broken link that is not working, we'd appreciated your feedback.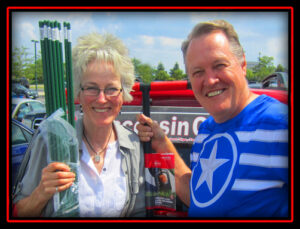 Lynn & Richard
We're so grateful to all of our viewers and faithful subscribers who have joined our growing global garden family since we began posting our Wisconsin Garden video blogs. As we get closer to reaching our 1,000th video, we've been blessed to receive so many kind and supportive comments, questions, tips, and recipes. We truly appreciate everyone for sharing the love we continue to receive every day. Thank you for joining garden family, and for watching, caring and sharing.